Purchase Magazine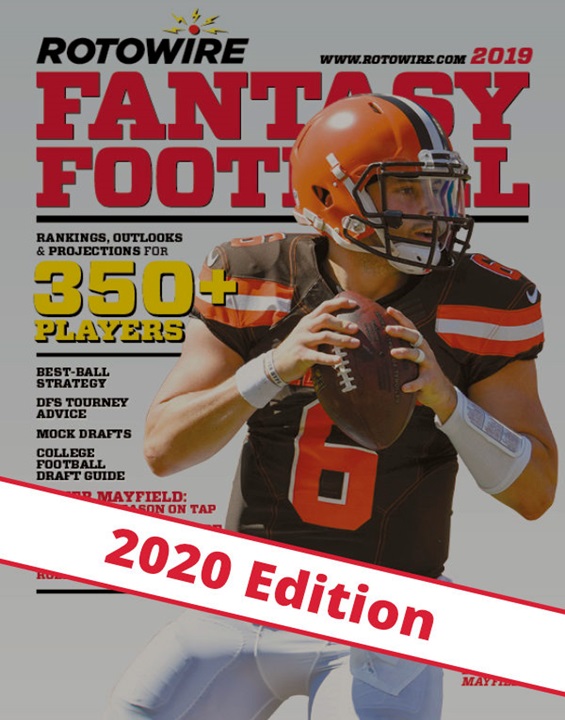 Great Decision!
Please fill out the information below so we know where to send your copy of the magazine.
Need help?
Send an email to
support@rotowire.com
or call (888) 201-3057 to talk to a real person (available from 9am-9pm Central Time).
About RotoWire
We pioneered real-time fantasy sports news and player notes back in 1997. Our quality has won us many industry awards and it's why we have partners like ESPN, Yahoo! Sports, Fox Sports, CBS Sports, Fox Sports, SiriusXM, Sports Illustrated, NFL.com, NBA.com, FanDuel, and DraftKings.