Even as the NBA has (finally) reached a mid-summer lull, the preparation for the 2019-20 fantasy basketball season never stops.
With opening night just under three months away, here are a handful of potential breakout players to target in early drafts:
After losing the engine of the offense for the past seven years, the Hornets land a few players on this list. Though he appeared in 80 games and started nearly a third of those, Bridges' rookie year was mostly unremarkable. He hit 46 percent of his field goals and grabbed 4.0 rebounds in 21.2 minutes per game, but it was difficult to draw definitive conclusions as his role fluctuated throughout the year. When Bridges finally got a chance at extended minutes late in the season, he responded by averaging 11.7 points, 6.1 rebounds, 2.8 assists, 1.4 made threes and 2.1 steals/blocks over his final 13 games.
The loss of Walker, and his team-high 25.2 percent usage rate, creates a massive void. And while Terry Rozier will step in to fill it, he'll need help. It wouldn't be a surprise if by mid-season Bridges is the Hornets' second or third offensive option.
Speak of the devil. Much of the luster from Rozier's mini-breakout in 2018 wore off last season, but that didn't stop the Hornets from handing him nearly $60 million to replace Walker. Rozier is yet to shoot 40 percent from the field in any of his four NBA seasons, but Charlotte is counting on a change of scenery to provide the spark necessary for the 25-year-old to take the next step.
Even if Rozier doesn't become a more efficient scorer – he's a 36.8 percent three-point shooter over the last two seasons – he could still be of use in fantasy leagues. Given the Hornets' level of investment, as well as their lack of both depth and talent on what may very well be the worst roster in the NBA, Rozier is a virtual lock for 30-plus minutes per game.. It wouldn't be surprising if that number trends closer to 35, and Rozier's usage rate (18.6% last season) figures to climb accordingly.
Chances are, Rozier isn't going to be an elite source of assists, but he has the potential to be a 17/6/6 player who adds 1.5 steals and 2.0-plus threes. Of course, what will ultimately determine Rozier's fantasy utility is whether he can avoid being a significant drag on field goal percentage.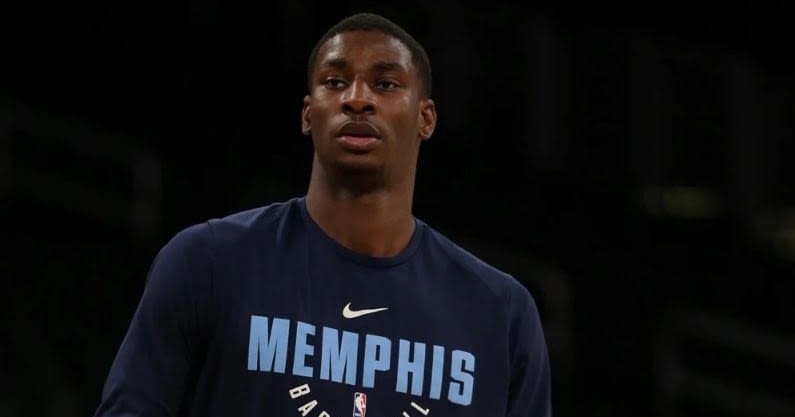 The No. 4 pick in last year's draft already had a mini-breakout as a rookie before a thigh injury ended his season just before the All-Star break. Armed with a new running mate in Ja Morant, Jackson, still only 19 years old, will be among the most intriguing second-year players in the league.
The Michigan State product appeared in 58 games as a rookie, averaging 13.8 points, 4.7 rebounds and 1.4 blocks in just over 26 minutes. He offered glimpses of elite shot-blocking – most notably, a seven-block party against the Knicks in November – but Jackson's rookie year was partially marred by foul issues. Jackson racked up at least five personals in a third of his games, and he picked up at least four personals on 36 occasions. The hope is that Jackson returns a more disciplined defender, and while he showed some improvement in that area as last season wore on, two of his six foul-outs came within his final eight games.
If Jackson is able to get the fouling under control, he has the potential to be a player who can offer something in the neighborhood of 17 points, seven rebounds and two blocks per game, while shooting a solid percentage and hitting threes at an above-average rate for his age and position. Jackson converted 51 of 142 (35.6% 3PT) attempts as a rookie after hitting just under 40 percent of his threes as a freshman at Michigan State.
A thumb injury kept Carter out for the second half of last season, putting an abrupt end to what was mostly an encouraging debut campaign. In 44 games, Carter averaged 10.3 points, 7.0 rebounds and 1.8 assists while adding 1.3 blocks and 0.6 steals in just over 25 minutes. While surgery to repair a core muscle injury will keep Carter sidelined for much of the summer, the 20-year-old should be set for an increased role as the Bulls shift away from a rebuild.
Carter projects to be a strong source of rebounds and blocks, and his already-above-average passing should continue to improve. If he can become more of a threat from beyond the arc (6-32 3PT last season) – like he was as a freshman at Duke – Carter could be among the biggest year-over-year risers at the center position.
Powell has stuck around as a part-time starter for the last four years, but this season could finally be the one that launches him into wider fantasy appeal. The 28-year-old is the favorite to start at center alongside Kristaps Porzingis, and while Maxi Kleber will also be in the mix, Powell is the more versatile of the two and should also find minutes at the four behind Porzingis.
A year ago, Powell nearly shot 60 percent from the field despite taking a career-high (by far) 127 threes and making only 31 percent. If he becomes a more reliable outside shooter, Powell will make for a strong late-round grab.
Maybe Brogdon truly broke out a year ago, when he turned in a 50/40/90 season and averaged career-bests in scoring (15.6 PPG) and rebounding (4.5 RPG). But he'll have a chance to climb to an even higher level with the Pacers. Often functioning as the fourth option in Milwaukee – at least in terms of usage rate – Brogdon could very well open the season as the Pacers' top playmaking threat.
Victor Oladipo is the rightful, default holder of that title, but he'll likely miss at least the first month of the season, and it's anyone's guess when – or if – he'll be back to 100 percent of the player who averaged 23.1 points, 5.2 rebounds, 4.3 assists and a league-leading 2.4 steals per game in 2017-18.
Indiana made other offseason additions in the form of Jeremy Lamb, Justin Holiday, and T.J. Warren, but it's Brogdon who will be counted on to shoulder a larger offensive burden, likely seeing significant time at both guard spots. Even if Oladipo returns more quickly than expected, Brogdon should easily leap over the 30-minute-per-game plateau for the first time in his career.
It's probably too late to get a discount on Robinson, who, as a rookie, emerged as the best pure shot-blocker in the league. While his playing time was limited (20.6 MPG) for most of his 66 games, Robinson still managed to average 2.4 blocks on a near-record-setting 10.0% block rate.
Swatting everything at the rim – and oftentimes away from the rim – is Robinson's calling card, but he's also a productive rebounder (6.4 RPG) and one of the league's most efficient finishers. Robinson put up the sixth-highest field goal percentage (69.4%) in NBA history last season (min. 500 minutes), and he's coming off of a laughable 29-of-34 shooting effort in summer league.
If there's a concern heading into Year 2, it's that the Knicks bizarrely loaded up on big men in free agency, adding Julius Randle, Bobby Portis, and Taj Gibson. Each is a natural four, but all three can play center, so Robinson making the reasonable jump toward 30 minutes per game isn't a lock. Even so, Robinson will enter the season as the heavy favorite to lead the league in blocks.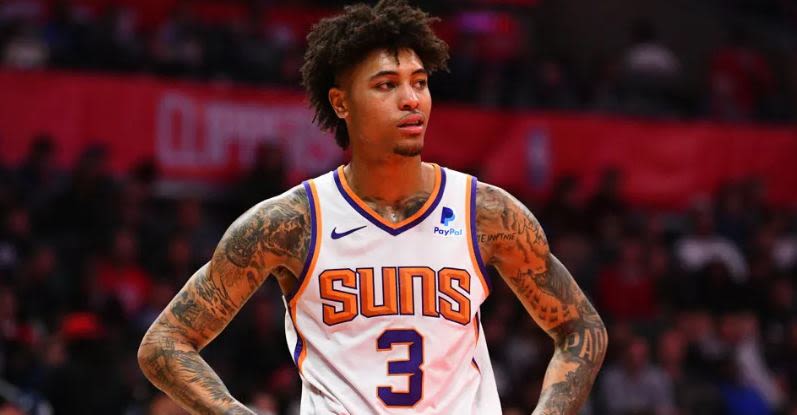 After three-and-a-half mostly underwhelming years in Washington, Oubre was dealt to Phoenix in December and went on to have the best prolonged stretch of his career. In 12 starts before undergoing season-ending thumb surgery, Oubre averaged 20.2 points, 5.7 rebounds, 2.1 steals and 1.9 made threes in 32.9 minutes per game, rocketing his way into weekly starting lineups in most leagues after the All-Star break.
As expected, Oubre returned to Phoenix in free agency, and he projects to fill the full-time starting small forward spot vacated by T.J. Warren. The Suns also sent Josh Jackson away via trade, though Mikal Bridges, Dario Saric and rookie Cam Johnson could all be threats to Oubre's workload.
Still, Oubre is the clear favorite to help Devin Booker and Deandre Ayton shoulder the offensive burden, and he carries upside as a 15-plus-points-per-game scorer with the potential to be a1.5 threes-1.5 steals-1.0 blocks player.
The overall numbers may not reflect it, but Ball made strides in what was another turbulent season in Los Angeles. He got off to another slow start, but over his final 13 games – before a severely sprained ankle ended his season in mid-January – Ball averaged 12.5 points, 7.2 assists, 5.9 rebounds, 1.4 steals and 2.2 made threes (37% 3PT). That damage came without LeBron James in the lineup, but Ball will now get a fresh start away from James' orbit in New Orleans, where he'll fit in as the fast-paced facilitator for one of the league's deepest rosters.
It's hard to imagine the change of scenery not benefiting Ball, though regardless of location, he still has some glaring flaws to address. For one, Ball remains a wildly inefficient finisher at the rim. Per NBA.com, he converted only 34.5 percent of his looks on drives to the rim last season – and perhaps even more concerningly, Ball drove to the basket less than two times per game. Perhaps part of the reason for that avoidance is Ball's horrific free throw shooting. He got to the line just 48 times in 1,423 minutes last season and converted only 20 of those attempts (41.7% FT). The lack of volume reduces the negative impact, but Ball has shown little to suggest he won't be a drag on percentages for the foreseeable future.
On top of that, Ball is a significant injury liability, having missed 75 games over his first two years in the league, raising questions about the long-term durability of his ankles.
But even with all the red flags, Ball will carry the same intrigue into 2019-20 as he has the previous two years. The 21-year-old's breakout candidacy is built on a foundation of ifs, but with the opportunity to start fresh with a new team, Ball is worth a gamble in the middle rounds of most drafts, and his upside climbs higher in non-percentage leagues.
Minutes are what dictate fantasy value for most role players, and that's especially true for Sabonis. Despite playing fewer than 25 minutes per game, Sabonis nearly averaged a double-double (14.1 PPG, 9.3 RPG) in addition to 2.9 assists and a healthy field goal percentage (59%). With Thaddeus Young now in Chicago, Sabonis looks to be in line to step into a full-time starting role alongside Myles Turner.
Prorating last season's numbers, if Sabonis jumps up to 30 minutes per game, he could be a 17/11/3.5 player. The drawback, though, is Sabonis' lack of defensive statistics, in addition to his strange, sharp decline in three-point production since entering the league.
A 15-and-7 player as a rookie, Bagley has already shown he's a productive player when the minutes are there. But will he be able to garner meaningfully more minutes after the Kings brought back Harrison Barnes and Nemanja Bjelica, and added Trevor Ariza, Richaun Holmes and Dewayne Dedmon? If the answer is yes, Bagley could average close to a double-double.
Over the final 13 games of the season, Bagley converted 27.9 minutes per game into 18.6 points, 9.5 rebounds, and 1.0 made three (41.9% 3PT). The Duke product was a 50.4 percent shooter from the floor overall, but he has room to improve from three (31.3% on the season) and at the line (69.1%).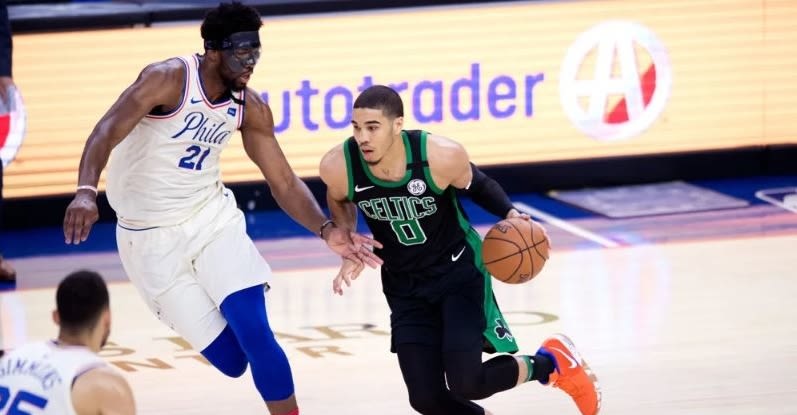 With Kyrie Irving now in Brooklyn, the Celtics will reset around Kemba Walker, with Tatum poised to return to a more-featured role in the offense. To be clear, Tatum was still a very good player last season, but given what we saw from him as a 19-year-old rookie, there's no doubt he's capable of climbing another level or two.
If Tatum scales back his diet of difficult mid-rangers and re-dedicates himself to getting to the rim – his free throw rate dropped from .31 to .22 last season – he could easily be a 20-plus-point scorer who rebounds well and adds 2.0 combined blocks/steals. The next step will be taking on more playmaking, which may be a requirement with Boston losing three of its top five assists leaders.
A lottery pick in 2017, Adebayo was a steady bench contributor for most of last season before finally seizing the starting job from Hassan Whiteside in late-February. In his final 22 starts, Adebayo went on to average 11.6 points, 9.2 rebounds, 3.1 assists, 1.1 steals and 1.0 blocks in 27.5 minutes, while hitting 59.8 percent of his field goals and 74.6 percent of his free throws.
With Whiteside now out of the picture – the pair played exactly zero minutes together last season – Adebayo's expanded role should be here to stay. Miami did bring in Meyers Leonard as part of the deal that sent Whiteside to Portland, but Adebayo and Leonard will be able to share the floor, given Leonard's ability to space beyond the three-point line. Adebayo played more than 1,000 minutes last season alongside a similar player in Kelly Olynyk.
Last year was supposed to be Murray's coming-out party, but a torn ACL in the preseason put his arrival on hold. Expected back at full strength for the start of camp, all signs point to Murray reclaiming the starting point guard spot. He carries some risk coming off of a serious injury, but the bigger factor may be the late-season emergence of Derrick White, who suddenly looks like San Antonio's latest diamond in the rough.
But even with White potentially encroaching on his role Murray carries a ton of upside as a source of assists and steals, in addition to his elite rebounding for the point guard position. Two seasons ago, Murray joined Russell Westbrook as the only guards in the last 30 years to post a Total Rebound Percentage north of 14 percent.
Last season, the Lakers cast-off took advantage of a Dwight Howard injury to appear in 72 games – including 53 starts. With Howard, as well as Bobby Portis, both no longer on the roster, the Wizards appear to be moving forward with Bryant as the full-time starter.
Given the rather uninspiring options behind him – Moritz Wagner and Ian Mahinmi's Contract – Bryant should be set for a jump in minutes after barely clearing 20 per game in 2018-19. The Indiana product led the league in two-point field goal percentage (68.5%) while adding 6.3 rebounds and just under a block per game. He's a plus free throw shooter (78.1%) for a big man, and Bryant also showed off an improved three-point stroke (33-99 3PT) that will continue to develop.
Hampered by an early-season shoulder injury, it took Kennard a while to cement himself in Dwane Casey's rotation, but after the All-Star break he looked more like the player we expected to see in Year 2: 11.7 points, 3.0 rebounds, 2.3 assists, 2.1 threes (42.7% 3PT) in 25.7 minutes.
While Detroit stood no chance against Milwaukee in Round 1, Kennard was arguably the Pistons' best player for parts of the series, setting the table for what could be a breakout third season. The Pistons added Tony Snell and Derrick Rose in the offseason, but Kennard remains the favorite to start at shooting guard, where he'll have a chance to provide elite three-point production.
Honorable Mention
Tyler Herro, Heat: The Heat raved about Herro's shooting and feel for the game in the summer league. And while, yes, it's only summer league, a glance at the depth chart reveals Herro will likely be, at worst, Erik Spoelstra's first guard off the bench.
Zhaire Smith, 76ers: A foot injury and subsequent, perplexing complications meant we only got to see glimpses of Smith last season, but he projects to play a more-regular role for one of the most top-heavy teams in the league. If all goes as planned, Smith will just be a bit player in Philly, but he's a name to monitor if there's an injury to Josh Richardson or Tobias Harris.
Derrick White, Spurs: To some degree, White's value is tethered to the return of Dejounte Murray, but White was simply too good down the stretch to keep off the floor. The point guard spot will be Murray's to lose, but White can still thrive off the ball, while also serving as the backup ball-handler.
Markelle Fultz, Magic: Even with little evidence to suggest he's ready to be a part of an NBA rotation, Fultz's pedigree will keep him on the fringes of the fantasy radar. Orlando curiously did not add a point guard in free agency, and while that's technically a good sign for Fultz, it remains very much unclear as to whether he's surmounted the issues – be they physical or mental – that precipitated his demise in Philadelphia.
Malik Monk, Hornets: Monk is the third Hornets player on this list, further illustrating just how much offensive production will be up for grabs this season. The 11th overall pick in 2017 has not been good through two NBA seasons – in fact, he's been quite bad – but more than 40 points per game in Kemba Walker and Jeremy Lamb walked out the door this summer. Someone has to pick up the slack. If Monk can't step up in this environment, it'll be time to start questioning his future in the league.