This article is part of our Rounding Third series.
Last week we discussed Hitting Category Targets, this week we'll turn our attention to the pitchers. But before delving into the pitching results, I wanted to demonstrate how easy it is to set your targets and track your progress during your draft using the RotoWire draft tool.
Here's our home page of the draft software, at the conclusion of the LABR Mixed League draft: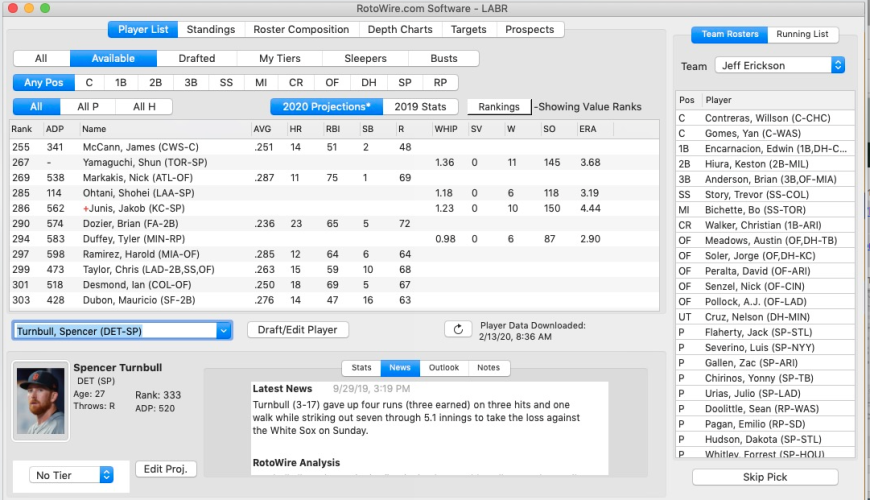 At the top of the page, you can see six options, including the "Player List" currently showing, and the "Targets" list second from the right.
And here's the Targets page — and I filled in targets on the hitting side.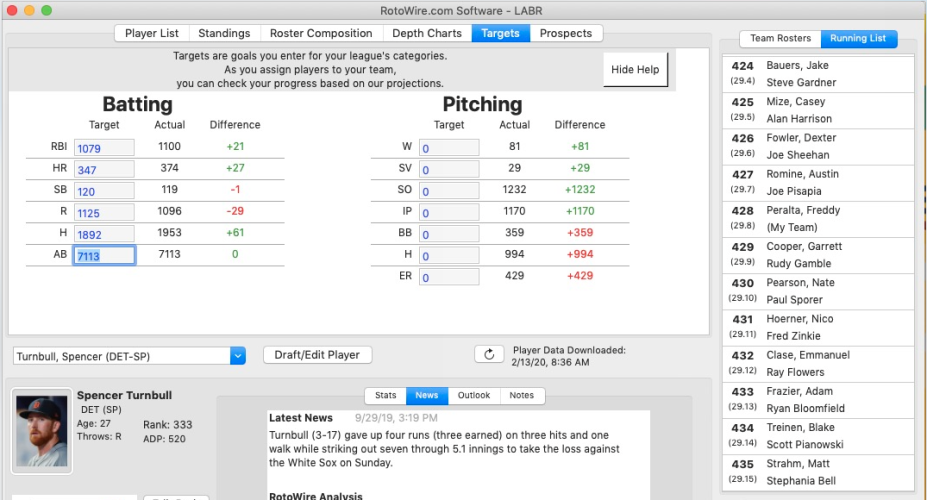 I'm pretty happy with most of the hitting results — I still need a little more speed, and have some work to do in the runs category, if my projections are solid.
Use those targets wisely, though. Know the composition of your roster when looking at what your draft has given you so far. For instance, if you drafted Trea Turner and Mallex Smith, and they account for nearly all of your projected stolen bases at that point, you might not be as close to your goal as you might think. Either an injury or a demotion could wreck your progress, and you have fewer paths to your target.
That's a necessary evil when it comes to saves, unfortunately — only one player can notch a save in a game, and often nobody gets a save in a game. So our volatility in that